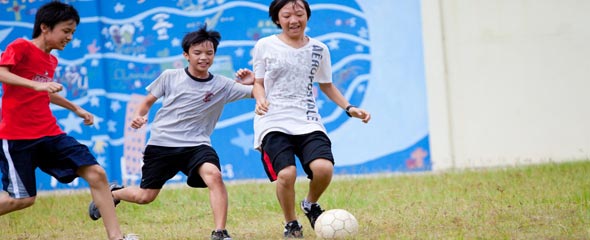 UDIS has the following vision, mission and values.
Vision
Udon Thani International School (UDIS) inspires internationally-minded, balanced learners who thrive and become active, global citizens.
School Mission
UDIS focuses on the following objectives to achieve the vision of the school:
We enquire using a well-designed curriculum within a safe and caring environment where we inspire growth socially, emotionally, physically and academically.
We actively learn about different cultures, respect, appreciate and celebrate diversity, while taking action to become global citizens.
We challenge ourselves to achieve our potential by empowering a diverse set of skills while celebrating success wherever it occurs.
We make a difference in the world through problem solving at every level by respecting and taking responsibility for ourselves, others and the environment.
Values
At UDIS, we strive to foster the development of ten values that we want students to embody. These are:
Inquirers
Students natural curiosity has been nurtured. They have acquired the skills necessary to conduct purposeful, constructive research. They actively enjoy learning and this love of learning will be sustained throughout their lives.
Thinkers
Students exercise initiative in applying thinking skills critically and creatively to make sound decisions and to solve complex problems.
Communicators
Students receive and express ideas and information confidently in more than one language, including the language of mathematical symbols.
Risk-takers
Students approach unfamiliar situations without anxiety and have the confidence and independence of spirit to explore new roles, ideas and strategies. They are courageous and articulate in defending those things in which they believe.
Knowledgeable
Students have spent time in our school exploring themes which have global relevance and importance. In so doing, they have acquired a critical mass of significant knowledge.
Principled
Students have a sound grasp of the principles of moral reasoning. They have integrity, honesty and a sense of fairness and justice.
Caring
Students show sensitivity towards the needs and feelings of others. They have a sense of personal commitment to action and service.
Open-minded
Students respect the views, values and traditions of other individuals and cultures and are accustomed to seeking and considering a range of points of view.
Balanced
Students understand the importance of physical and mental balance and personal well-being.
Reflective
Students give thoughtful consideration to their own learning and analyse their personal strengths and weaknesses in a constructive manner.