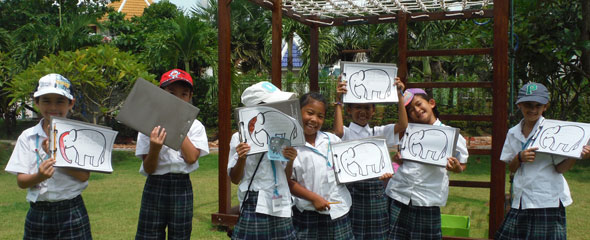 The primary program at UDIS comprises six levels from Year 1 to Year 6. For 2016/2017 we have four classes; Year 1 (5-6 year olds), Year 2/3 (6-8 year olds), Year 4 (8-9 year olds) and Year 5/6 (9-11 year olds). The curriculum for these levels is based on the National Curriculum of England (NCE) and is taught through inquiry.
The aim of the NCE is to provide an introduction to the essential knowledge that students need to be educated citizens. It introduces students to the best that has been thought and said; and helps engender an appreciation of human creativity and achievement. The NCE provides an outline of the core knowledge around which teachers can develop exciting and stimulating lessons to promote the development of student's knowledge, understanding and skills as part of the wider school curriculum.
The NCE is divided into Key Stages which set out the required standards and expected learning for students on completion of each stage. For primary levels, these are Key stage 1 (5-7 years old) and Key stage 2 (7-11 years old). The following are the core and foundational subjects that are part of this curriculum for each stage: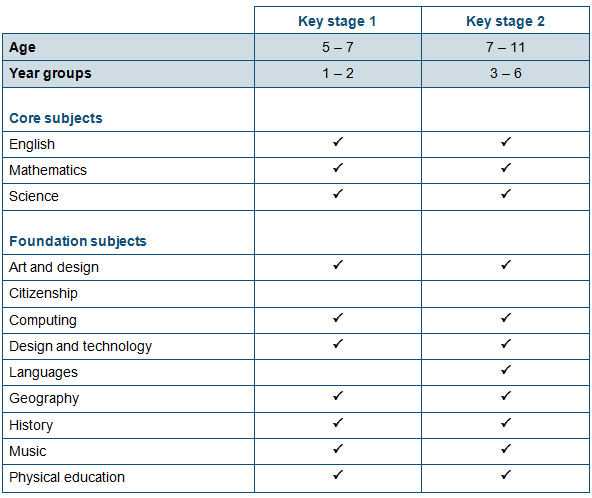 All schools are also required to teach religious education at all key stages. At UDIS this means an exploration of different religions although Buddhism remains the foundation religion of the school.
Thai language and culture is also a required subject for students and will be taught using a skill-based and inquiry approach to reinforce understanding, in Thai, of themes and content discussed in other subjects.