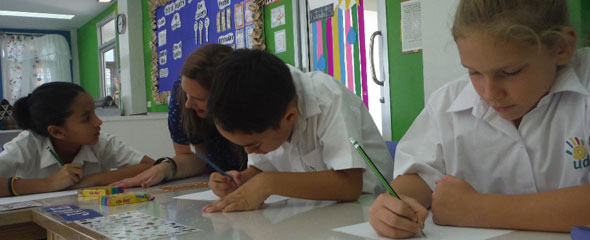 The transdisciplinary programme at UDIS provides a framework for the teaching and learning in both the Early Years and Primary Years of the school. Our transdisciplinary programme is based on the Primary Years Programme (PYP) from the International Baccalaureate (IB).
The first aim is to develop students who are internationally minded and who have the values of the PYP learner profile. Then there are five essential elements of the PYP programme which include knowledge, concepts, skills, attitudes and action.
This frames the programme of inquiry (POI) for the school. This POI defines a set of units of inquiry for all levels from K1 (3-4 year olds) to Year 6 (10-11 year olds).
You can view the UDIS Programme of Inquiry for 2016/2017 here.